Auto Service in Washington
Kendall knows that Washington drivers want to get the most out of their new car. And why wouldn't you? That's why our Kendall Service Centers at your nearby Kendall Auto Washington location staffs trained technicians to keep your car, truck, or SUV in tip-top shape.
Our secret? First: the training. Our team knows the ins and outs of your vehicle because they're trained to understand everything that makes Toyota, Ford, Honda, Acura, Chevrolet, and Subaru models go. Second: our team is equipped with the latest OEM parts, because your car deserves nothing less.
If you're interested in seeing what we can do for your car, feel free to fill out our online contact form to set up an appointment at your nearest Kendall location. Or, if you'd like to speak with us as quickly as possible, feel free to either give us a call or to visit us at your nearby Kendall Service Center in Marysville.
Benefits of Our Kendall Auto Shops:
Cable Television
Customer Lounge Area
Children's Play Facilities
Complimentary Coffee
Complimentary WiFi
Pet Friendly
Shuttle Service
The Kendall Auto Repair Difference
Kendall Auto Washington is proud to offer the highest quality in automotive service and repair. Our qualified technicians are here to provide exceptional service, no matter the make or model of your vehicle. So bring in your Honda, Subaru, Ford, BMW, or anything in between. We know vehicle problems tend to happen at the worst possible times. Life doesn't stop when your vehicle does; that's why our auto shops are here for you!
Save on your next scheduled maintenance or auto repair with our available service specials. We offer savings on brake service as well as oil change coupons. If you don't see what matches your needs today, be sure to check back often, because we regularly update our auto service deals.
From oil changes to transmission replacements, our Kendall Service Centers have you covered. We'll make sure you get to wherever you have to be while your vehicle is in our care, whether that is work, school, or home. Our Kendall Auto Washington locations offer complimentary shuttle service when you drop your vehicle off and when it is once again ready to hit the road. Contact us today at your nearest Kendall Service Center and we'll get your vehicle taken care of quickly and efficiently.
Kendall Maintenance
Tires: We always check your tire condition and adjust tire pressure. Be sure to rotate your tires every 15,000 miles to maximize their use.
Brake Service: We visually inspect brake linings/drums and brake pads and discs every 5,000 miles. We'll check your brake lines and hoses at 15,000 miles through our multi-point inspection. At 30,000 miles we will measure your brake linings/drums and brake pads/discs.
Oil Change: Schedule your oil and filter to be changed every 5,000 miles.
Choose Your Location
---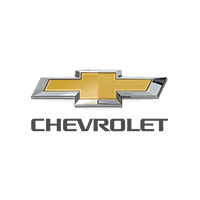 Kendall Chevrolet of Marysville
6616 35th Ave NE, Marysville, WA 98271
Service:
360-659-6236
Sales Hours
Mon – Sat: 9:00AM – 8:00PM
Sun: 10:00AM – 7:00PM
Service Hours
Mon – Fri: 7:00AM – 6:00PM
Sat: 8:00AM – 4:30PM
Sun: Closed
Parts Hours
Mon – Fri: 7:00AM – 6:00PM
Sat: 8:00AM – 4:30PM
Sun: Closed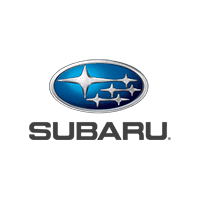 Kendall Subaru of Marysville
6001 33rd Ave NE, Marysville, WA 98271
Service:
360-659-6237
Sales Hours
Mon – Sat: 9:00AM – 8:00PM
Sun: 10:00AM – 7:00PM
Service Hours
Mon – Fri: 7:30AM – 6:00PM
Sat: 8:00AM – 4:30PM
Sun: Closed
Parts Hours
Mon – Fri: 7:30AM – 6:00PM
Sat: 8:00AM – 4:30PM
Sun: Closed
Express Service Hours
Mon – Fri: 7:00AM – 5:30PM
Sat: 8:00AM – 4:00PM
Sun: Closed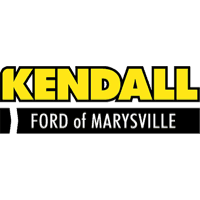 Kendall Ford Marysville
15900 Smokey Point Blvd, Marysville, WA 98271
Service:
360-659-4000
Sales Hours
Mon – Sat: 9:00AM – 8:00PM
Sun: 10:00AM – 7:00PM
Service Hours
Mon – Fri: 7:30AM – 6:00PM
Sat: Closed
Sun: Closed
Parts Hours
Mon – Fri: 7:30AM – 6:00PM
Sat: Closed
Sun: Closed
QuickLane Hours
Mon – Fri: 7:00AM – 6:00PM
Sat: 9:00AM – 4:00PM
Sun: Closed